It has been requested by the community since almost the beginning of our project. Until now, we had too many things to manage regarding the development of XCP-ng itself, and the management of the Kickstarter rewards has been a bit painful.
That's why, for now, we chose to rely on a third party named Redbubble to ensure the creation and distribution of all our XCP-ng goodies! Here is the FAQ you need before buying your next (wonderful) pillow cover!
Where can I purchase these fabulous and essential goodies?
Here is our Redbubble Store on which we have selected a panel of nicely done XCP-ng goodies.
2. Are the goodies in this store the same as the Kickstarter rewards?
No! During the Kickstarter, we were in charge of the creation and shipment. This means that we have ordered T-shirts, mugs and stickers from various manufacturers before sending them to you.
In the Redbubble store, we have only created the design, applying our logo on various items. Redbubble is in charge of everything else, from the creation to shipment. So the design used is the same, but you may notice some variation (eg. color won't be exactly the same).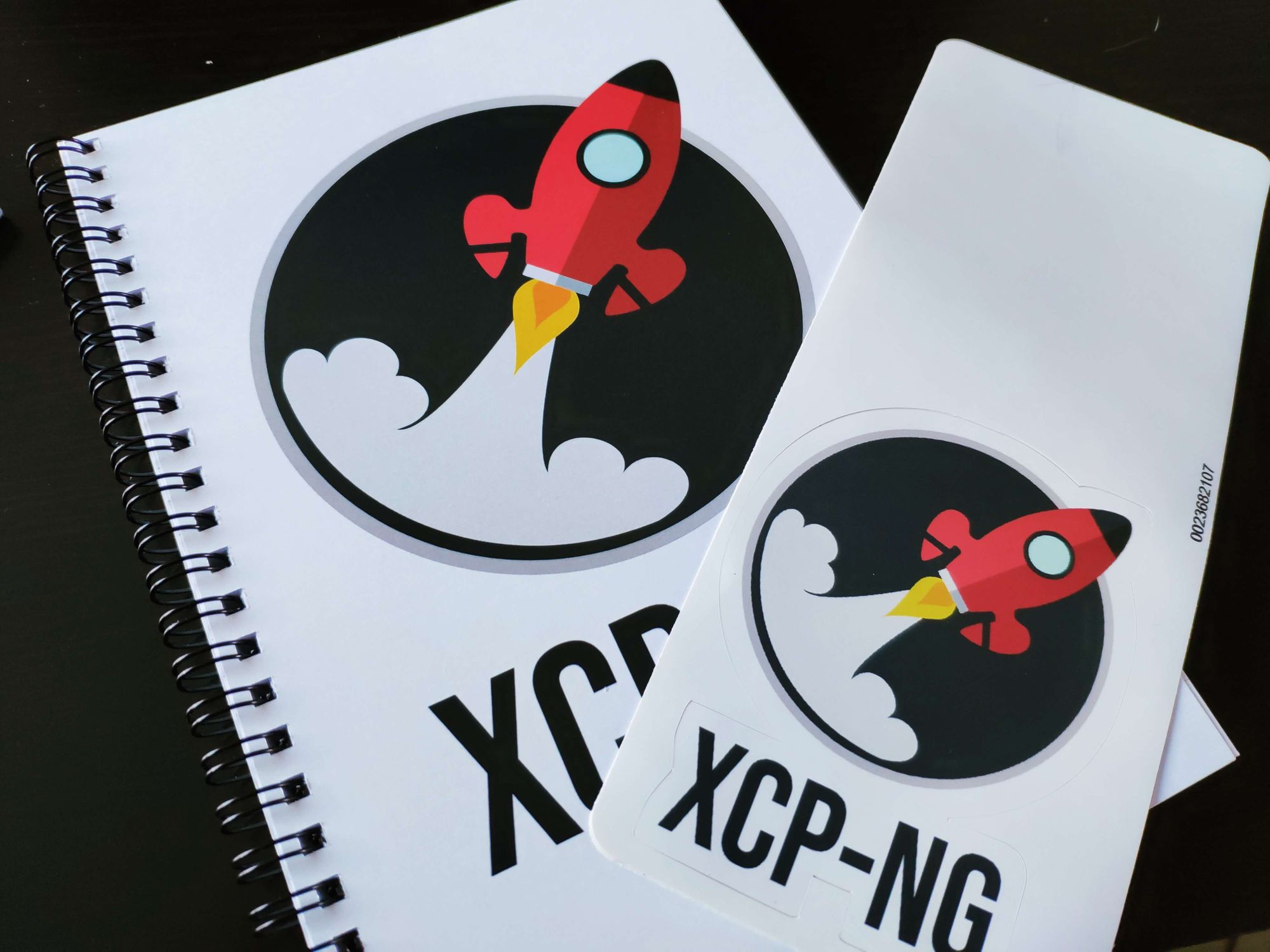 3. Is this helping XCP-ng development?
Let's be honest here, the store in its current state will not bring a lot of money into XCP-ng development. Because Redbubble is doing most of the work, we are not profiting much on it. However, this is a good way to improve the communication around our hypervisor and to manifest some sort of interest.
If it appears that the shop is attracting a lot of interest we will definitely investigate more profitable options to make it more helpful to the project itself.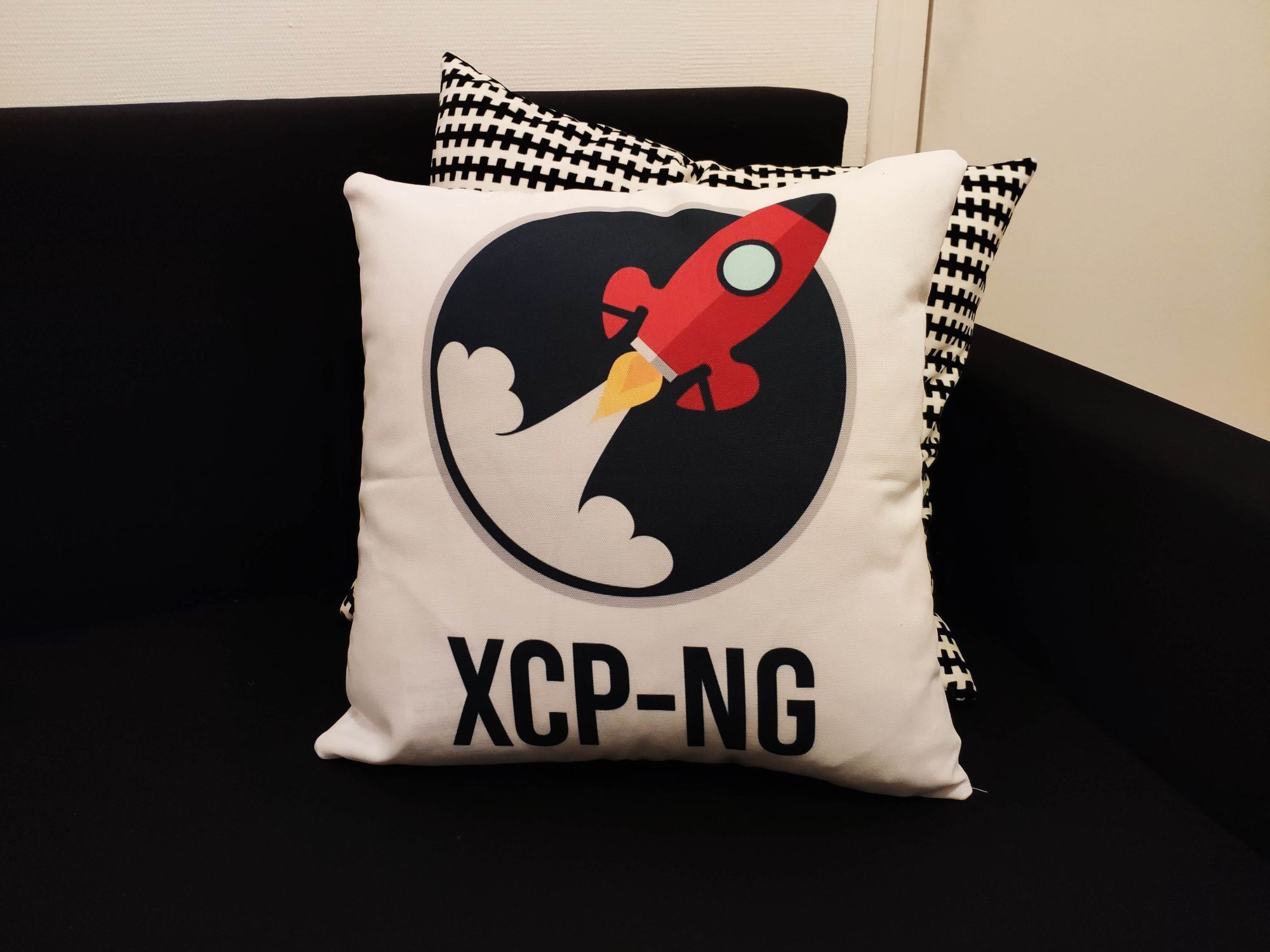 4. What if I still don't have my Kickstarter rewards?
Everything has been sent out a while ago now, and everyone should have received their Kickstarter rewards.
If not, it's time to send us an email so we can organize a new shipment! Contact us at contact"at"xcp-ng"dot"com