XCP-ng and VyOS partnership
A growing ecosystem for XCP-ng hypervisor
We are proud to announce a collaboration between XCP-ng, an open source Xen-based virtualization platform, and VyOS, an open source Linux-based router and firewall platform. After months of continuous collaboration, we have achieved a cooperative project that will benefit both partner companies, as well as their clients.
We are now preparing to offer ready-to-use images VyOS in the native format of XCP-ng with built-in guest tools for instant deployment and seamless integration with XCP-ng.
What is VyOS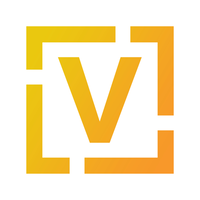 VyOS is an open source network OS that provides flexible network features such as traffic filtering, flow analysis, HA topologies, IPsec, OpenVPN, and NAT.Routing
Key points of using VyOS:
Basic network resources for virtual machines (DNS, DHCP, NTP);
Wide range of VPN technologies (OpenVPN, IPSec, L2TP);
Secure connectivity: Built-in firewall to separate virtual machines, restrict access from outside, and protect workloads;
High availability features provide active/backup redundancy for routers to avoid disruption of critical operations;
No limits or requirements for license purchases.
VyOS is now fully compatible with XCP-ng and comes with paravirtual drivers dedicated included in the image for best performances.
You can learn more about VyOS on the official website.