You may know about it, you may have even participated, but at the end of 2021 we launched a survey to learn more about you and your use of virtualization.
We received about 100 responses which gives us a good overview of who you are and gives us the opportunity to share with our community some interesting data.
First of all, you are overwhelmingly using XCP-ng instead of Citrix Hypervisor. This is great news for us, given that we launched XCP-ng in 2018 and at that time 100% of our users were using Citrix Hypervisor only. We're glad we convinced the majority of you to get on board!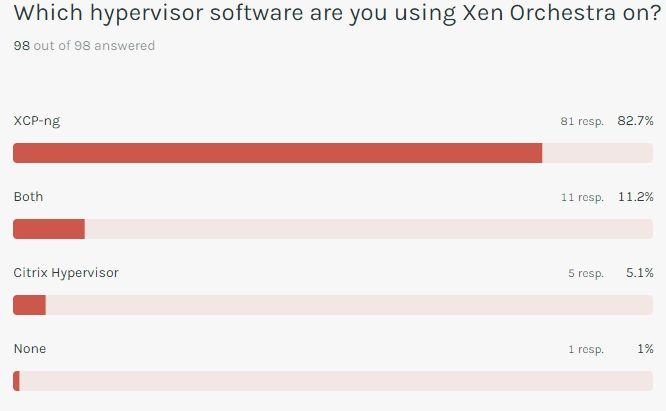 An overwhelming majority uses Xen Orchestra in English - that's not really a surprise.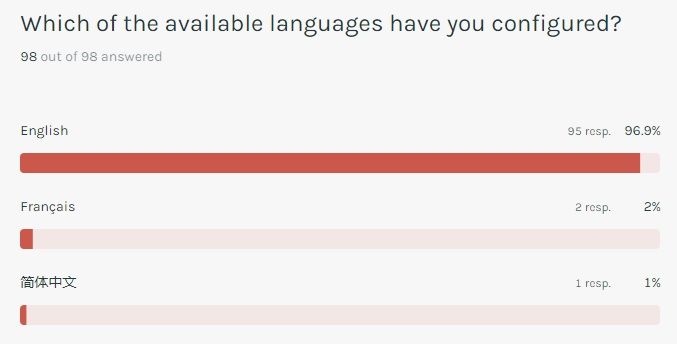 Finally, regarding the device you use to access Xen Orchestra, many of you use a laptop or desktop, but we did not expect to have almost 30% of you using a smartphone or a tablet (it is well noted).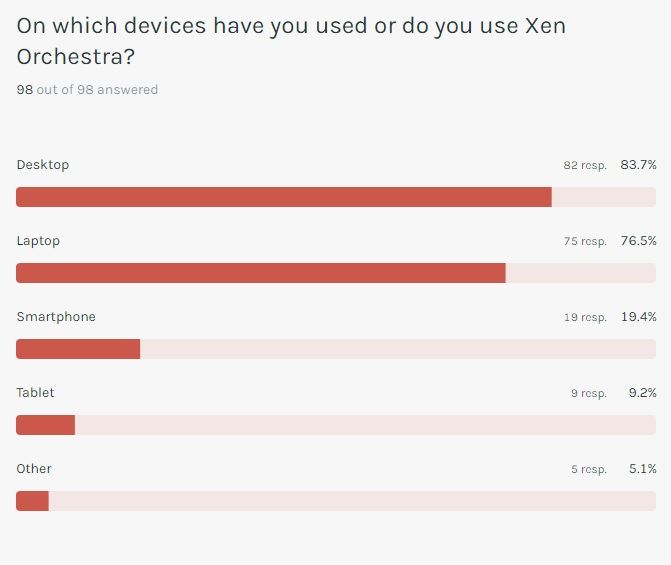 Quite a lot of you use XCP-ng both for Enterprise purposes as well as in your personal lab. 50% of you use XCP-ng in your professional life. In addition, almost one in three of you manage 10 or more hosts.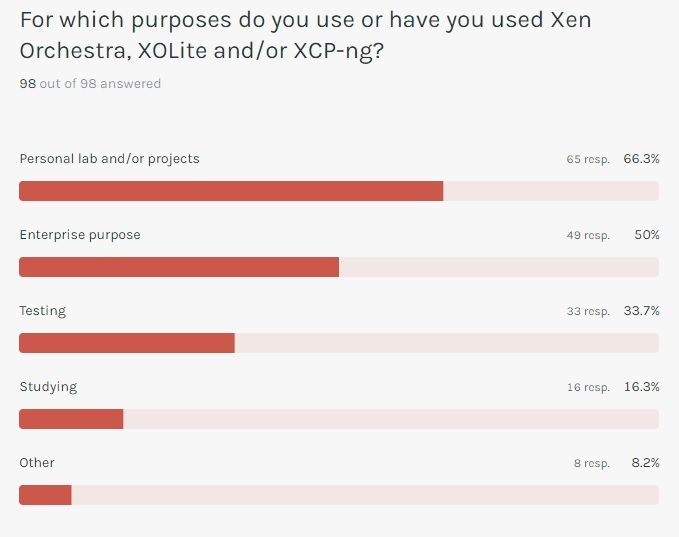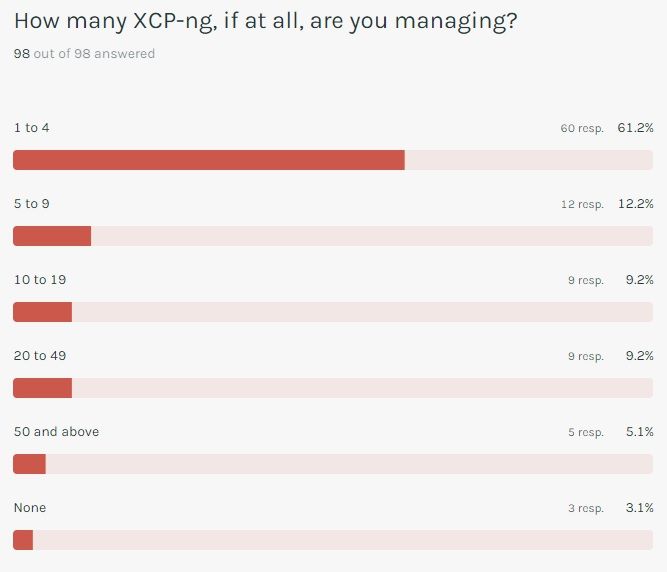 On the other hand, the distribution in terms of the number of VMs is much more spread out.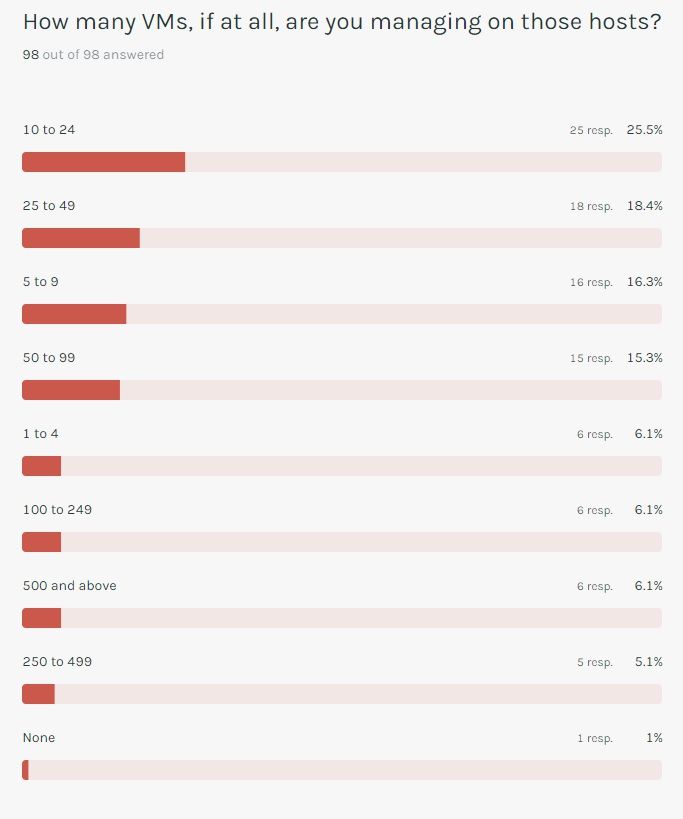 And finally, most of you are very satisfied with Xen Orchestra, however, we currently have room for improvements and that's what we are going to do with Xen Orchestra 6!