November 2022 Security update
New security updates are available for the only currently supported release of XCP-ng: 8.2 LTS.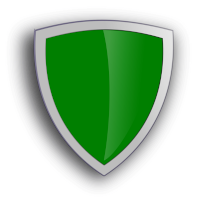 📋 Summary
Several vulnerabilities have been discovered and fixed in Xenstored, a component of the Xen hypervisor which allows the host and guest to exchange information.
They may let a privileged user in a guest VM make a portion of the management service non-responsive, preventing the creation of new guests or not allowing the configuration of running guests to be changed.
Among the fixed vulnerabilities, some do not affect XCP-ng in its default configuration, where the OCaml version of xenstored is used (oxenstored), but they will affect it if you changed the settings to make XCP-ng use the C version of xenstored.
To address the vulnerabilities, we release updates for these components in XCP-ng.
🔒 Fixed vulnerabilities
We split the fixed vulnerabilities in two categories: those affecting the default XCP-ng configuration, and also those for people who chose to rely on the C implementation of Xenstored, which isn't enabled by default.
Vulnerabilities in the default configuration
There are two Xen Security Advisories (XSAs) affecting XCP-ng, with the default configuration.
XSA-326
XSA-419
---
Vulnerabilities in the C version of Xenstored
This time, those XSA are only affecting the C version, not used by default in XCP-ng. However, we are bundling them in case some users rely on it. Better safe than sorry.
XSA-414
XSA-415
XSA-416
XSA-417
XSA-418
XSA-421
📚 References: