Webinar: Build a full Open Source VDI stack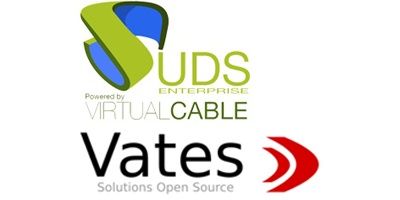 VirtualCable and Vates offer a full VDI Open Source stack, which consists of three components that are fully compatible with each other and that are fully open source
XCP-ng, the Open Source hypervisor based on XenServer that  incorporates most features found in Citrix hypervisor together with  exclusive features, such as ZFS support.
UDS Enterprise VDI & vApp connection broker,  which allows you to manage and deploy Windows and Linux virtual  desktops and applications, managing the full life cycle of VDI &  vApp automatically in a safe, fast and easy way.
Xen Orchestra, an interface with all the necessary tools to back up, manage virtual machines... in short, to efficiently and easily manage the full infrastructure.
Join this webinar to discover this comprehensive turnkey VDI solution, which is positioned as a truly cost-effective alternative to other solutions in the market.
Key takeaways from the webinar:
XCP-ng & Xen Orchestra: main features & technical overview
UDS Enterprise: main features & technical overview
Full VDI stack: UDS Enterprise + XCP-ng + Xen Orchestra - Advantages of the joint solution
Technical demo
Questions & Answers
When and where?
On March 20th at 3 PM UTC. This webinar will be hosted by our partner UDS Enterprise and will take place on Gotowebinar platform.
Don't forget to register on this page.