XCP-ng and LINBIT alliance
LINBIT is a software clustering company specialized in data replication – including persistent block storage. The heart of LINBIT's open-source technology is DRBD®. DRBD allows block storage between  servers to be replicated asynchronously or synchronously without sacrificing performance or reliability. LINBIT has led the way in High Availability since 2001 and developed the solution LINSTOR.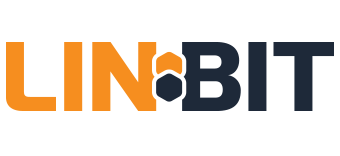 Technology Alliance
LINBIT and XCP-ng are officially announcing their technology alliance. With this alliance, we are aiming to offer DRBD support inside the XCP-ng hypervisor and provide a way to access the solution developed by LI, including:
LINBIT Software Define Storage (SDS)
LINBIT High Availability
LINBIT Disaster Recovery

What it means for XCP-ng users
DRBD is one of the best technologies when it comes to shared storage, Disaster Recovery and High availability in virtualized infrastructure.
Making XCP-ng compatible with LINBIT's solutions will allow us to provide new solutions for users that are looking  for performance and reliability with DRBD in their infrastructure.
Next step
There is still a lot of work to do in order to package DRBD in the XCP-ng kernel, make LINBIT's solutions compatible with XCP-ng, and finally provide an easy way to stay up-to-date.
We will work on all these goals in collaboration with LINBIT's teams this year and you will be informed through a series of blogposts regarding our progress.
The ecosystem around XCP-ng is getting bigger and bigger and we are really proud to associate our effort to provide the best Open Source virtualization platform with another leading Open Source project like LINBIT.