October 2022 Security Update
New security, bugfix and enhancement updates are available for the only currently supported release of XCP-ng: 8.2 LTS.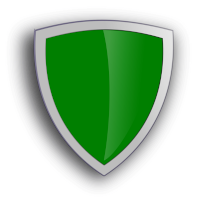 ⚠️
If you haven't installed the
8.2.1 update
yet and want to update through Xen Orchestra's Rolling Pool Update, make sure your XOA version is at least 5.69.2, otherwise VMs may fail to migrate.
📋 Summary
Several vulnerabilities have been discovered and fixed in the Xen hypervisor and in the XAPI toolstack.
To address them, we release updates for these components in XCP-ng.
In addition to this, updated AMD microcode is provided.
🔒 Fixed vulnerabilities
Here is the list of all vulnerabilities that has been fixed:
XSA-410 (Xen Hypervisor)
Two privileged users in two HVM guest VMs, in collaboration, may crash the host or make it unresponsive.
XSA-411 (Xen Hypervisor)
Two cooperating guests granting each other transitive grants may mount a DoS attack against the host.
XSA-413 (XAPI toolstack)
An unauthenticated attacker on the management network may be able to stop users from accessing the XAPI HTTP interface, disrupt work in progress, and result in a XAPI toolstack Denial of Service.
Any guests who need toolstack operations would likewise be impacted by such a DoS.
🐛 Bugfixes
Xen Hypervisor
The following issues were fixed:
VMs can sometimes freeze when graphics-intensive applications run
The guest UEFI firmware may occasionnally hang
XAPI
When you had an active VIF connected on dom0, you couldn't delete that VIF or the associated network, including VLAN.
When certificates contain the \r character, the xe host-get-server-certificate command can incorrectly output it.
✨ Enhancements
AMD microcode
AMD microcode is updated to version 2022-09-30
Note: updating your hardware's firmware always remains the preferred way to update microcode, and any newer microcode found in the firmware will take precedence over the microcode we provide in XCP-ng.
📚 References: