May 2023 Maintenance Update
New bugfixes and enhancement updates are available for the only currently supported release of XCP-ng: 8.2 LTS.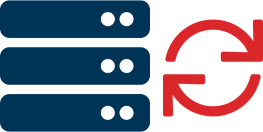 Summary
We usually queue non-critical fixes or improvements for a grouped release, to avoid unnecessary maintenance tasks on your pools. This is one such grouped release.
If your hosts were up to date until this point, you have the option to either install the updates now or postpone them and wait for the next security updates to update all at once.
However, please be aware that it also includes updated microcode from Intel and AMD. While they may not be categorized as official security updates, it is generally advisable to apply them promptly without delay.

What changed
This update brings bugfixes, compatibility improvements, as well as some small enhancements to a variety of components.
xcp-ng-release-*
xcp-ng-release and its subpackages contains various configuration files for XCP-ng, as well as the web page displayed by hosts.
Bugfix: removed proprietary icons from the web page.
Enhancement: removed dependency to JQuery, from which we only used a tiny set of features.
Enhancement: updated yum repository definitions in /etc/yum.repos.d/xcpng.repo, to match the new repository structure we use for testing. They are disabled by default. This is only important to you if you take part, or intend to take part in the tests of update candidates before they are released to everyone (more help welcome!).
If you have local changes to /etc/yum.repos.d/xcpng.repo, it will not be overwritten, and file /etc/yum.repos.d/xcpng.repo.rpmnew will be added instead. In this case, you will have to apply the changes manually to the file, if you want to access the new testing repositories. There are no other consequences, as the official update repositories defined in this file haven't changed.
Xen
The Xen hypervisor is the core virtualization component in XCP-ng.
Synced with Citrix Hypervisor 8.2 CU1 hotfix XS82ECU1030
Hardware support fixes.
Improve loading of AMD microcode on all logical processors, following AMD's latest recommendations.
AMD and Intel microcode
XCP-ng, and many Linux distributions, provide binary CPU microcode from AMD and Intel for many CPU models. It is loaded at boot time if newer than the one provided by the firmware, as a way to propagate updates from the manufacturer in a more flexible way than through firmware updates. Note that this does not replace firmware updates, which remain the preferred way to update both microcode and other firmware in a permanent way.
Intel microcode version updated to IPU 2023.2.
AMD microcode version updated to the Apr 13, 2023 release.
The exact changes brought by these updates were not detailed by the manufacturers.
XAPI and related components
The Xen API (XAPI) toolstack is XCP-ng's internal management layer and offers a high level API to management clients such as Xen Orchestra.
Improvement: instead of a 403 error on HTTP requests to the host's web page, redirect to HTTPS instead.
Bugfix: fix spurious "not enough memory" error messages in /var/log/xcp-rrdd-plugins.log.
Sync with Citrix Hypervisor hotfix XS82ECU1027 (various fixes).
QEMU
QEMU is used by XCP-ng to emulate chipsets and some other devices.
Sync with Citrix Hypervisor hotfix XS82ECU1031 (fixes for specific issues).
SM (Storage Manager)
SM manages the storage repositories, virtual disks, and storage in general.
Sync with Citrix hypervisor hotfix XS82ECU1022 (various fixes).