User Story #4 - How Imply I.T. migrate from VMware to XCP-ng
In this new user story we will talk about Imply I.T. and how they migrated from VMware to XCP-ng. For us, it is very important to support our users in this kind of process and Francois Marais, Senior Technician at Imply I.T. agreed to answer some of our questions after this migration.
Who is Imply I.T.?
According to Francois, Imply I.T. main focus is "delivering IT services to Small and Medium sized businesses, that rely on outsourcing their IT & Telephony Support". For these companies, Imply I.T. is your IT department.
Imply I.T. targets to deliver a very unique experience for each users by answering all specifics needs by a high level of customization. According to Francois, we understand that each business is unique and we cater to these individual needs by customizing our services to meet your unique vision and strategic objectives.
Imply I.T. delivers a lot of different services and is operating in 3 major cities in South Africa.
If you are looking for a Cloud, Voice Technology or IT Outsourcing Partner, Imply I.T. will be your IT Company of choice, with our Head Quarters based in Durban, South Africa and regional offices in Gauteng & Cape Town.

From VMware to XCP-ng
Of course, being able to manage all this different products for their customers means that Imply I.T. has to rely on a solid virtualization platform to administrate all those infrastructures. Until recently, they were using the proprietary software VMware for that intent. But some changes in the VMware licensing model made them reconsider.
VMware changed their licensing model and it was proving to be a lot more expensive based on how we were structuring our hosts and cloud services
They finally choose XCP-ng as a replacement solution:
XCP-ng / XO was an excellent alternative, as XO gives virtually the same functionality plus the added backup gives a complete all in one package at a much cheaper price.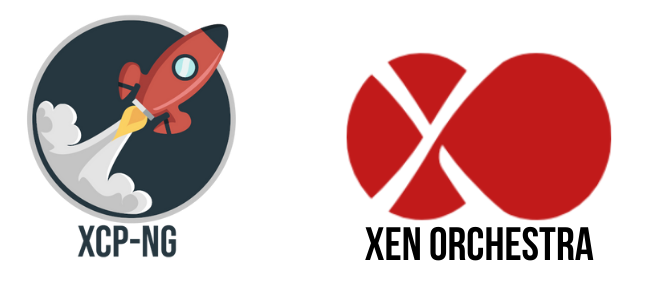 The migration process itself is quite simple with XCP-ng. Basically speaking, you are exporting all your VMs in a XVA format and then reimport it, using Xen Orchestra, in your brand new XCP-ng infrastructure, that's it. For Imply I.T., the migration went as smoothly as it could be.
As with any major operation, there was a bit of preparation to be done before migrating the VM's, but overall the move was relatively painless.
About the future
Thanks to XCP-ng, it is easier for Imply I.T. to plan for the future of IT infrastructure.
We look forward to expanding our cloud infrastructure with better hosts with more CPU's as the licensing requirements are far less complicated.
Support thus far from the team at Vates has been outstanding. With an innovative ticket logging system and quick response, it has been a pleasure dealing with them.
Conclusion
It was important for us to present the case of a user who migrated from another hypervisor. Our goal with XCP-ng is to make migration to our platform as easy and intuitive as possible, and from as many hypervisors as possible. Furthermore, the quality of our support is always at the heart of our concerns, since we sell support, not license keys.