Leading the Pack: MANI Indústrias Plásticas SA' Journey with Vates Virtualization Management Stack
Another great user story this month as we got the opportunity to speak with Manfred Ell, the CEO of MANI SA.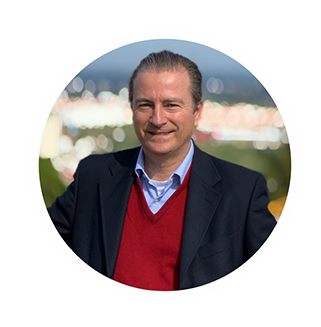 MANI SA: Pioneers in Food Packaging Since 1964
For nearly six decades, MANI SA has been a trendsetter to produce plastic packaging for the home meal replacement industry.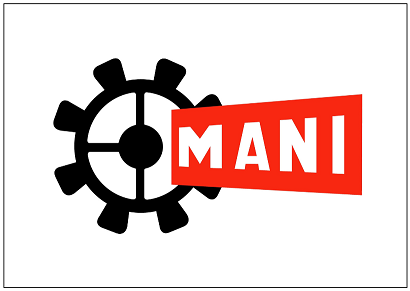 👷 As a family-owned business, we take pride in our legacy and commitment to delivering top-quality packaging solutions. From serving local restaurants and supermarkets to catering to the needs of the food processor industry, we have established a strong presence not only in Portugal but also internationally. We are the leading company in Portugal to produce plastic packaging for the home meal replacement industry.
Situated at the forefront of the industry, MANI SA exemplifies a commitment to innovation and forward-thinking. By harnessing the sophisticated capabilities of the Vates Virtualization Management Stack, MANI has not only streamlined its processes but also significantly bolstered its resilience. This implementation serves as a stellar instance of Industry 4.0 in action, seamlessly integrating cutting-edge technology with traditional manufacturing operations.
Moreover, MANI's infrastructure showcases a compelling application of edge computing within the realm of virtualization technology. This strategic approach not only expedites data processing and decision-making but also ensures a reliable and efficient backup and recovery process, thus elevating their food packaging capabilities to unprecedented heights.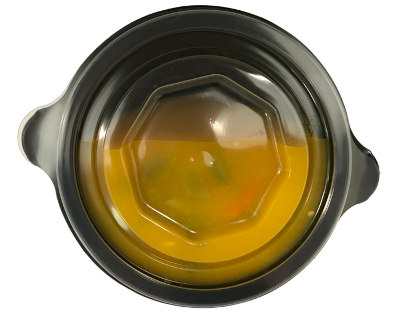 The virtual infrastructure

The current infrastructure consists of a diverse range of virtual machines (VMs), MANI SA ensures seamless operations across their complex industry.
👷 From essential Linux VMs providing remote access and DNS server functionalities to Windows Server VMs running critical applications like Mail Servers and the main ERP system (Sage X3/Oracle) handling finance, production, customers resources management and warehouse management, every component plays a vital role.
Operating around the clock with three shifts, MANI understands that any downtime would directly impact production communication. Therefore, the reliability and uninterrupted performance of their virtual infrastructure are paramount, enabling them to maintain uninterrupted productivity.
MANI SA had been a long time customer of VMware and Veeam for over a decade and a half. As trailblazers in Portugal, they were the first company to run their ERP system in a virtual machine (VM) instead of dedicated hardware. However, recent developments, including VMware's acquisition by Broadcom and changes in policies and pricing, led them to reevaluate their virtualization strategy.
🆚
Vates Virtualization Management Stack bears some similarities to VMware, as both solutions incorporate a type 1 hypervisor and a web appliance for managing your virtual infrastructure. However, one notable distinction is that Vates goes a step further by including a built-in backup feature within Xen Orchestra.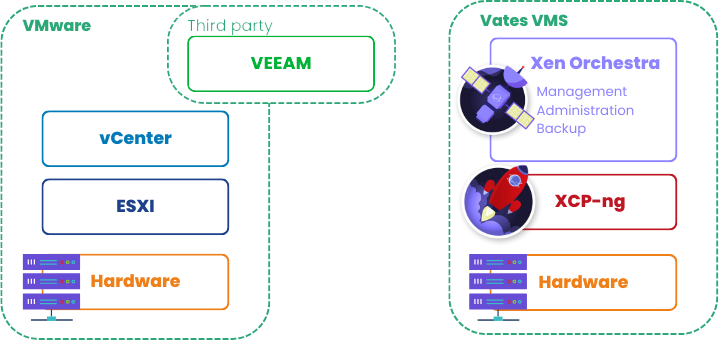 Over the years, MANI experienced impersonal and untimely support, which became a growing concern. Moreover, the need to upgrade their servers from HP/Intel to HP/AMD EPYC with 64 cores presented pricing challenges. With Broadcom's focus shifting towards larger customers and MANI not being among them, the pricing and support options became increasingly prohibitive.
Despite having two more years of active VMware licensing, MANI SA made the bold decision to transition away from VMware and embrace the transformative power of Vates Virtualization Management Stack. This decision marked a turning point in their virtualization journey, driven by the need for personalized support, cost-effectiveness, and scalability.
The hardware
Main infrastructure
Powering MANI SA virtual infrastructure are two robust HP ProLiant DL325 Gen10 Plus v2 servers. Equipped with powerful AMD EPYC 7543P processors boasting an impressive 64 cores and backed by a substantial 256GB of RAM, these servers provide the horsepower necessary to handle the demanding workloads of the food packaging industry.
To ensure efficient and reliable storage management, MANI has implemented a Synology storage cluster consisting of two Synology FS2500 devices. These devices, equipped with high-performance 8TB SSD storage each, serve as the NFS storage space for the virtual infrastructure. With this setup, MANI enjoys ample storage capacity, fast data access, and the flexibility to accommodate their growing needs.
For seamless network connectivity and optimized data transfer, MANI has deployed two Mikrotik CRS 312-4C+8XG 10G switches in a redundant configuration. These switches provide high-speed, reliable networking capabilities, enabling efficient communication and data flow within the virtual infrastructure. With redundancy built into the network architecture, MANI ensures uninterrupted connectivity and minimizes any potential downtime or data transfer bottlenecks.
By combining the power of the HP ProLiant servers, Synology storage cluster, and Mikrotik switches, MANI SA has crafted a robust and resilient hardware infrastructure. This infrastructure forms the backbone of their virtualization environment, allowing them to operate at peak performance, handle complex industry demands, and deliver without compromise.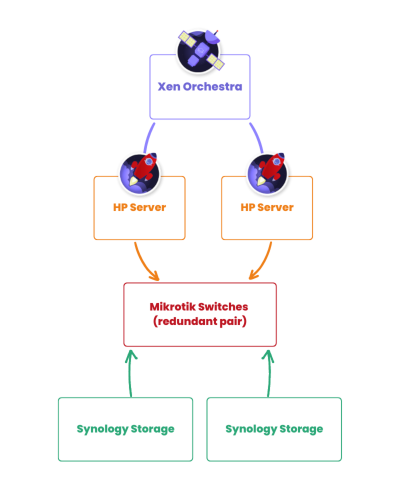 Recovery & backup strategy
For backups purposes, MANI utilizes QNAP storage solutions, specifically the QNAP TVS-1282T3 and QNAP TVS-872XT models. These network-attached storage (NAS) devices offer ample storage and provide a reliable and efficient means of backing up critical data, further enhancing MANI's data protection measures. MANI executes a combination of both weekly backups and daily incremental backups across these two distinct NAS systems. This method ensures that changes to the data are captured daily, offering robust protection against potential data loss.
In addition, MANI goes a step further by replicating the weekly backups offsite. This strategy not only provides an extra layer of data security but also ensures business continuity in case of a localized disaster or system failure.
In addition to their primary virtual infrastructure, MANI SA has established a dedicated data recovery pool to ensure the safety and availability of their critical data. MANI has (re)allocated an HPE ProLiant DL360 Gen10 server with 64GB of RAM and two HP ProLiant DL380 Gen9 servers, each equipped with 92GB of RAM. This pool, sequestered within a fire-resistant cabinet, is more than a disaster recovery solution - it is a fully operational, separate hardware instance.
👷 We have a mirrored ERP/Oracle there (separate VM) and the main VM copies the database records over there daily. So in case our main pool completely dies hardwarewise we have the ERP up in no time and the rest of the VM's can be restored from NAS backups.
MANI is currently preparing to incorporate XOA Full Replication (previously known as the Disaster Recovery feature) to further fortify this pool.
By establishing a dedicated data recovery pool and utilizing reliable hardware components, MANI SA reinforces their data resilience and ensures the ability to quickly recover from potential disruptions or data loss scenarios. This comprehensive approach to data,  disaster recovery and backup enables them to maintain business continuity and safeguard the integrity of their operations.
Choosing Vates over VMware and other solutions
MANI Indústrias Plásticas considered several important aspects that influenced their decision to adopt XCP-ng and Xen Orchestra. Firstly, they found confidence in the solution through positive reviews and informative tutorials available on platforms like YouTube, including those from Lawrence Systems. The ability to install community editions on home servers allowed them to thoroughly test all aspects of the software, ensuring its suitability for their needs. Furthermore, the option to trial the solution in their production environment provided valuable hands-on experience.
An active community surrounding XCP-ng and Xen Orchestra was also a significant factor for MANI. This community offered a platform to ask questions and seek assistance when needed. Furthermore, the extended trial period granted, along with prompt and helpful responses to questions during the trial, reinforced MANI's confidence in the support provided.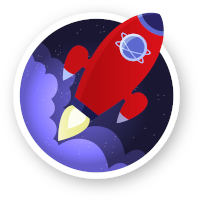 👷 Direct access to the CEO of Vates, who personally on a Sunday morning fixed some issues or reverted to techs for checking.
The ease of migrating VMs from VMware to XCP-ng via Xen Orchestra's import feature (V2V tool) was another compelling advantage. Although the initial VM migrations were challenging, using OVA, subsequent migrations were made simpler and more streamlined.
Another critical factor was the inclusion of an integrated backup/restore tool within Xen Orchestra. This eliminated the need to rely on external solutions, such as Veeam, which would have incurred additional costs. The comprehensive feature set of XCP-ng and Xen Orchestra, coupled with the integrated backup functionality, sealed the deal for MANI.
This decision was a substantial undertaking for MANI, but the positive outcomes exceeded their expectations.
👷 It was a huge bet, which couldn't have gone better because after a certain time you reach the point of no return.
The killing features in Vates Virtualization Management Stack
For MANI SA, Xen Orchestra's integrated backup system stands out as a standout feature. Having a backup solution seamlessly integrated into the same interface streamlines their data protection processes and ensures the safety of their critical data. This feature provides peace of mind and allows them to focus on their daily mission without the need for external backup solutions.
The ability to configure and manage all the pools from a single interface is another key advantage for MANI. This centralized control simplifies their infrastructure management tasks, allowing them to efficiently monitor and control their virtualized environment. They appreciate the flexibility to install the interface anywhere, providing convenience and accessibility for their operations.
Once the initial setup is complete, XCP-ng and Xen Orchestra require minimal ongoing maintenance. This "setup and forget it" nature of the solution is highly valued by Manfred. It allows them to dedicate their time and resources to their core mission without constantly tending to the virtual infrastructure.
Overall, the integrated backup system, centralized management interface, and low-maintenance nature of XCP-ng and Xen Orchestra significantly contribute to the smooth operation of MANI's daily tasks. These features enhance their productivity, efficiency, and ultimately enable them to focus on delivering high-quality food packaging solutions to their customers.