RE: Intel GPU passthrough Question
@Forza I spent a few more minutes on the second linked article and while it doesn't actually spell it out, it does say to use XCP-ng Center to make it easier.
I went to XCP-ng Center, went to properties on the host and then went to GPU and said "This server will not use the integrated GPU" which will take affect after reboot.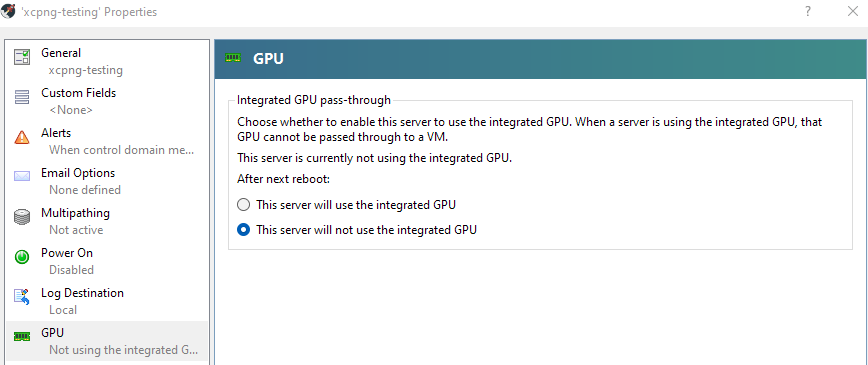 After reboot:


I can now added this to a VM: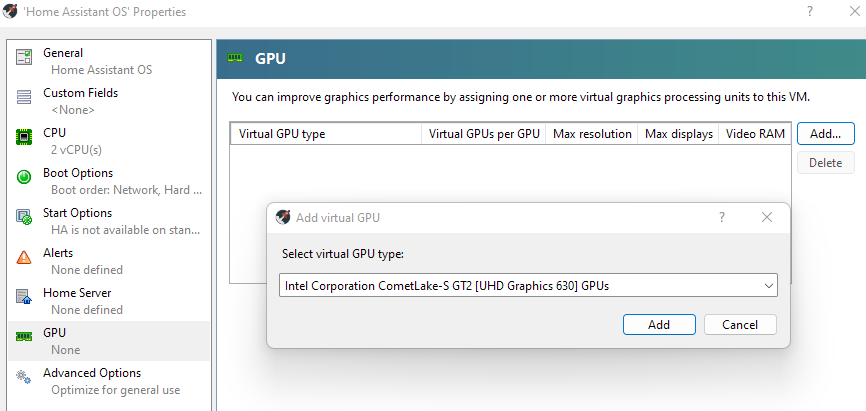 We can go ahead and mark this as solved, I'm not sure why it didn't work as expected in the command line so maybe there could be some help testing that out.
posted in Compute