How to set ip for storage on each server?
Hi. How can I set an IP for each server in my pool? I mean, other IP's than management.
In XenCenter, I used to go to network tab of each server.....then, in management IP Address Configration, click "Configure" and add IP address. How can I do this in XO?
Note that each server has his own IP for accessing storage.
I could find just the buttom to manage private networks, but not to set IP's on servers new PIF.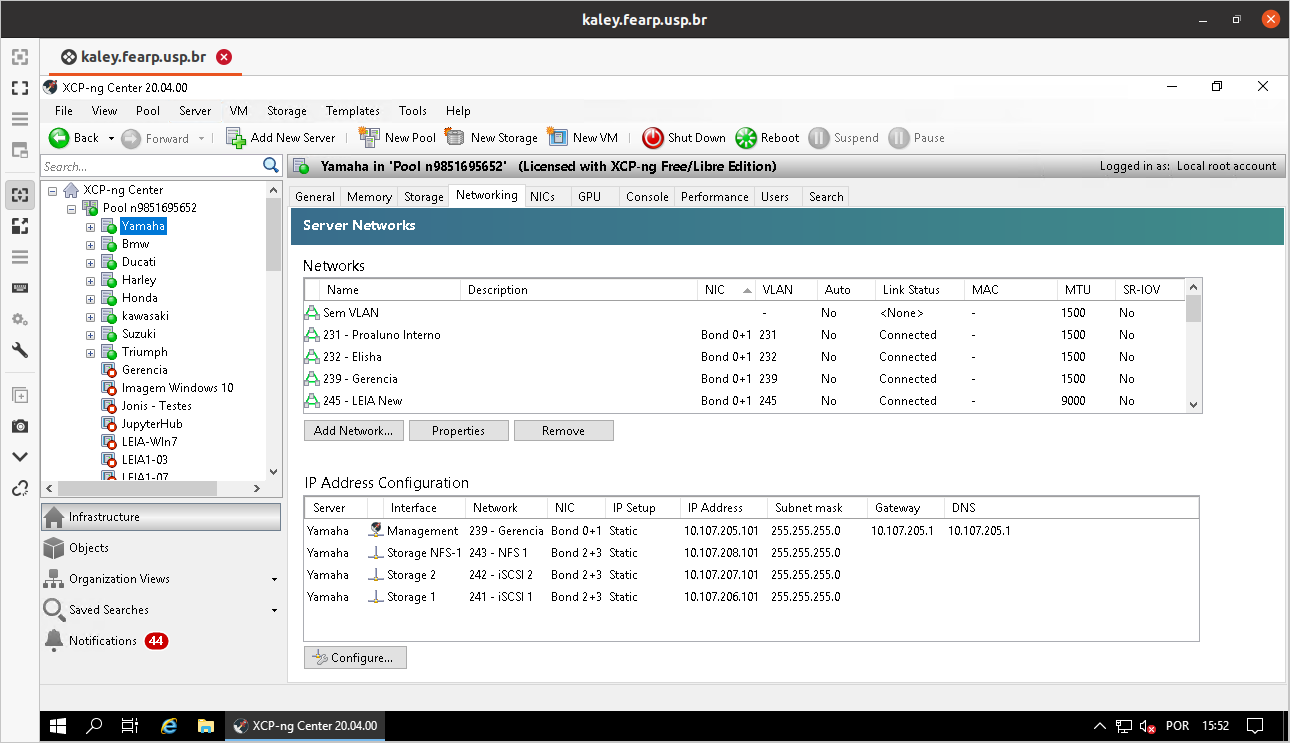 posted in Xen Orchestra