RE: VHD export and (delta) backup stuck at 99%
@Danp Exporting to XVA (no compression) does work!
After importing the exported machine, the export of the VHD works on that machine!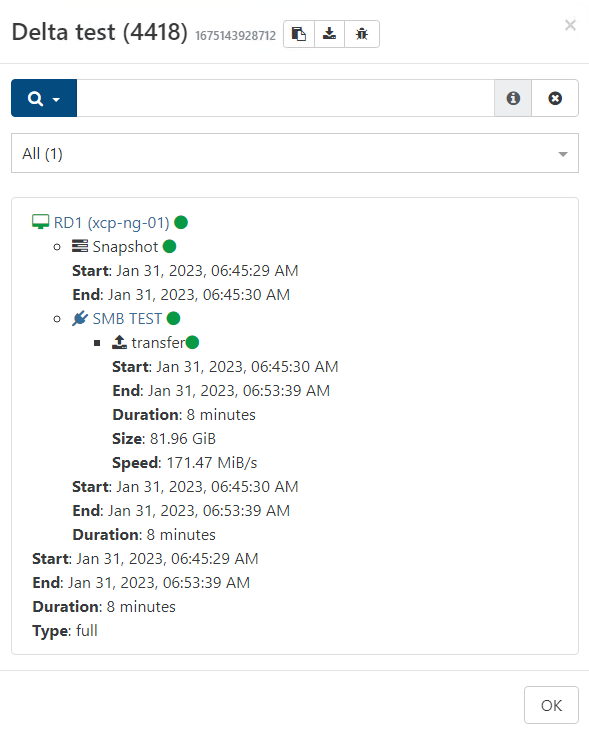 I am now doing the same for the 4 other machines to get a 5/5 score.
By the looks of it, this seems to be the solution!
BTW, uploading de XVA in XO didn't work for some reason, it prompts about prepairing and then just stops. Importing via XCP-NG center does work fine however.
posted in Xen Orchestra